With the UK's rail network increasingly reliant on IT for its day-to-day activities, Glenn Conlon, director of business development at Cannon Technologies, explains why the rail industry's SISS, CIS, GSM-R, FTN communications and control infrastructure needs to be protected by robust and reliable active indoor and IP65 outdoor enclosures and cabinets.
Cannon's S-TYPE R cabinet range provide up to IP65 sealing against water and dust ingress along with the necessary active cooling for customers' specific requirements.
24,500 trains run on the UK's railways every day, and in order for the system to run as smoothly and as safely as possible, a seamless communications and IT network infrastructure is vital. However, with a growing number of disparate technologies such as customer information screens, CCTV, access control, ticket machines and signalling all operating over it, this important equipment needs to be protected by state-of-the-art passive and active electronic indoor and outdoor enclosures and cabinets.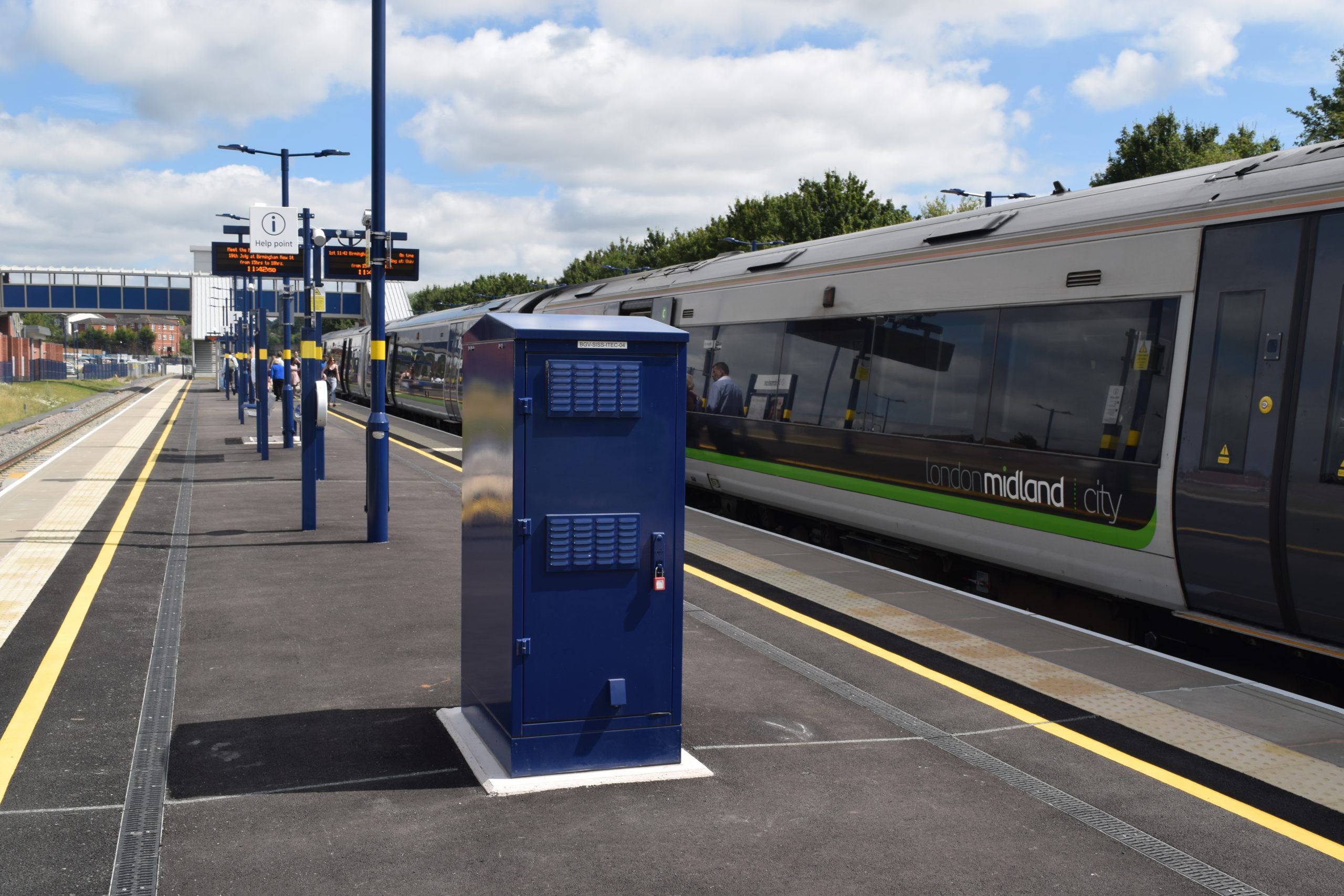 Work in progress
Network Rail recognises the role commercial communications and IT equipment is playing in its objective to transform the nation's Victorian-era infrastructure into one that will be able to support an estimated 400 million extra passenger journeys by 2020. Central to this objective is Offering Rail Better Information Services (ORBIS), a five-year £325-million project to improve Network Rail's approaches to the acquisition, storage and usage of asset information. Network Rail hopes this strategy will transform a 'fix and fail' model into one based on 'predict and prevent'.
Safety information
Keeping passengers safe and up-to-date with information on a real-time basis is also a top priority for rail franchise operators. The use of surveillance and CCTV within rail stations has grown rapidly over recent years and this technology is now widely deployed on platforms, concourses and trains. As well as making passengers feel safer, particularly in smaller remote or isolated stations, these systems have contributed to deterring criminals and providing evidence in the investigation of criminal acts.
Always on
A key part of maintaining the integrity of a network is the use of high-quality active cabinets that protect the sensitive electronic equipment that keeps the information flowing. The attitude that 'it's just a cabinet and they're all the same' creates issues that could be avoided initially and in the future. It might come as a surprise to some to find out that leading manufacturers are designing products that not only enhance functionality but also offer greater flexibility, and have features that can save time and money.
Active cabinets are used in a wide variety of outdoor locations station-side and platform-side, and are often the
first line of defence. They must be as difficult as possible to move or infiltrate, and are therefore usually installed using Network Rail's standard LOC (Location Cases) bases or a 'transformer root' mounting system for attachment to either a steel platform or concrete pad.
Tough call
Exposed to the elements, cabinets are designed to resist the effects of sun, rain, dust and other debris, and must be able to withstand the potential for damage as a result of vandalism. Thwarting the efforts of those who want to access the equipment inside cabinets requires special measures, and only the use of sophisticated locking and access control technology can adequately protect it. Cabinet-locking systems can be approved to one of The Loss Prevention Certification Board's (LPCB) LPS1175 Security Ratings to provide the necessary delay and means of detection required to protect against methods of intrusion, including the use of a wide variety of power tools.
On track
As the public's reliance on the rail infrastructure increases, IT will continue to deliver a leaner, more efficient and
reliable system that also provides greater value to its customers. Active cabinets, cabins and modular data centres are at the forefront in providing a temperature-controlled and secure environment for the valuable and sensitive active equipment that will allow this to happen, and are the first line of defence in maintaining an always-on communications, control and IT network.
For more information please contact:
Cannon Technologies
T: 01425 632600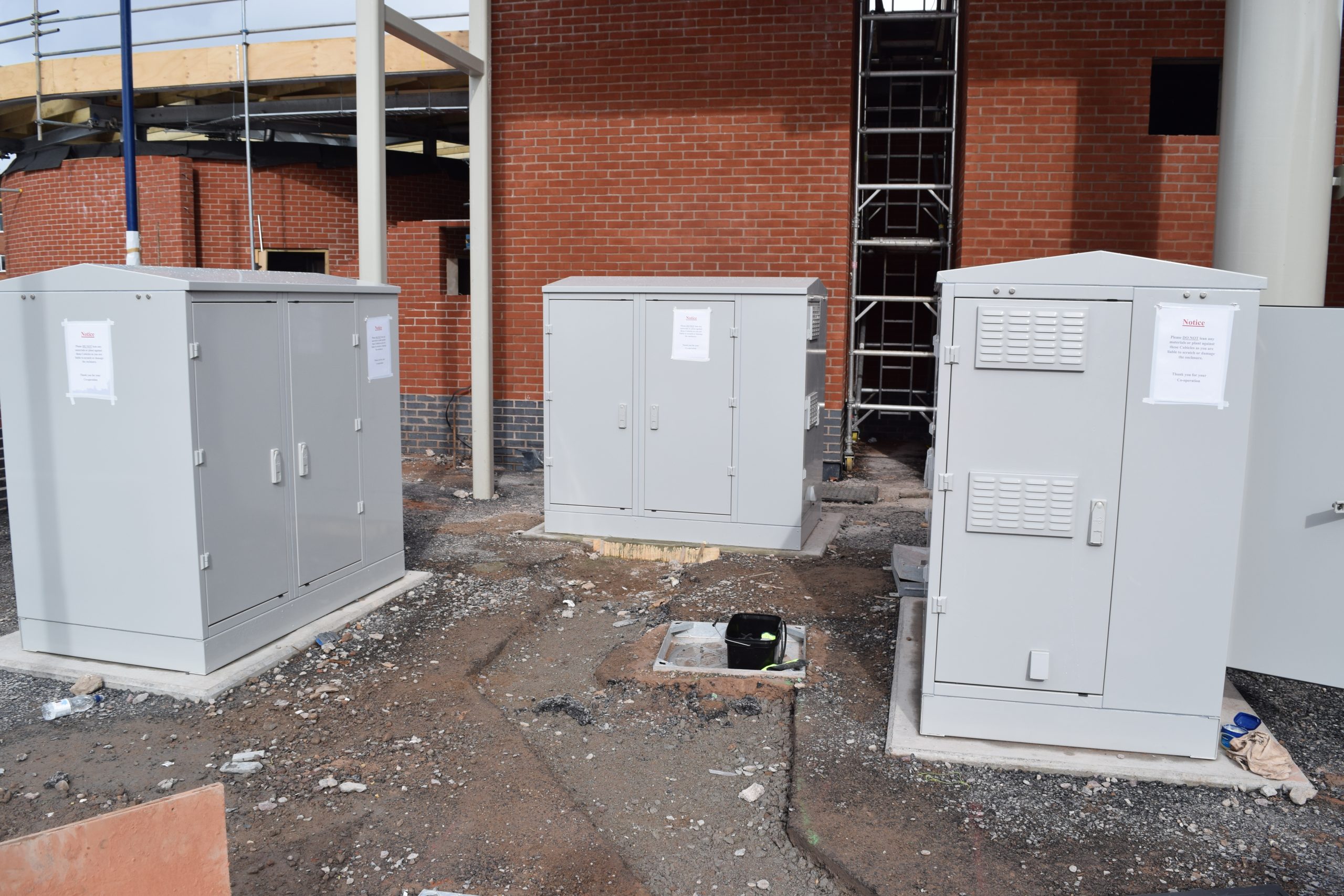 Background Information
Established over 40 years ago, Cannon Technologies specialise in the design, manufacture and delivery of Micro to Multi Megawatt Data Centres for Core to Edge facilities around the world. Cannon is viewed by its peers as a global leader and is a multiple award winner with successful projects, delivered to; Financial, Data Centre, Transportation, Industrial, Government and Military sectors.
Today, Cannon Technologies is a world leader and known for its' high level of investment in R&D product development.
---